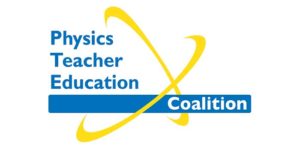 COLLEGE PARK, MD, February 20, 2019 — The Physics Teacher Education Coalition (PhysTEC) recently announced the newest inductees into "The 5+ Club", a group of institutions that have graduated five or more physics teachers in a given year. Graduating five or more physics teachers a year is a significant achievement, helping to address the severe national shortage of high school physics teachers.
Most colleges and universities graduate fewer than two trained physics teachers a year, and the most common number of graduates is zero. In their 2014 report, the American Association for Employment in Education found that the teacher shortage in physics is number one among 59 education fields.
The College of New Jersey is one of five colleges/universities in the United States to have been inducted into The 5+ Club, having graduated 5 Physics Education students in the 2017-2018 academic year.  It is noteworthy that among the five top institutions, TCNJ is the only non-Research/Doctoral institution and the only small- to mid-size institution. Congratulations to TCNJ's Physics Department for their ongoing exceptional work in achieving national-level outcomes and offering one of the best undergraduate programs in Physics in the U.S.  A special shout-out goes to Dr. Nathan Magee and the full leadership team of the Robert Noyce Program.